Machinery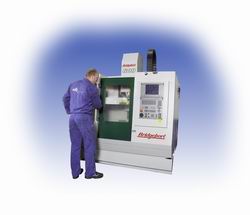 At CH Tool we have up-to-date, versatile machinery and varied production equipment, which is installed in our 600 sqm. workshop facilities.
The machines are used by our skilled employees for the production of parts of a high quality and functional excellence with a well-considered and beautiful design, which is a pleasure to look at and touch.
Machines without CNC control are all fitted with digital equipment.