Cutting & Punching Tools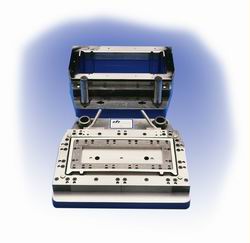 CH Tool has produced tools and auxiliary tools since 1977, and our work is characterized by flexibility and problem-solving in close collaboration with the customer.
The engineering design is made by means of 2D and 3D AutoCAD, and by applying our know-how within problem-solving, which builds on our long-standing experience in complex project solving.
We have at our disposal versatile machinery comprising CNC machines with CAM connection as well as a very important raw material in the form of our well-qualified staff.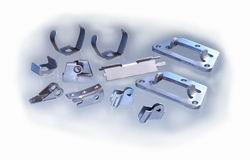 We work with a variety of tooling applications within e.g.:
Tools for cutting, punching and drawing
Bending tools
Follow-on tools
Block punching dies
Hydraulic punching tools
Checking devices
Various auxiliary tools